If we believed that vanity was a matter for other disciplines, we have to say that in polo, physical appearance is also prioritized over protection. According to a survey conducted in 2016, it was found that about 50% of polo players place more importance on how they look during a game than on their safety. Still, the Hurlingham Polo Association (HPA) is constantly working to maximize the standards of the protective elements that players must use for their care.
It is no secret to anyone that polo is a high-risk sport. If you still doubt that, imagine a blow at 60 km / h on the back of a horse; Even so, it was one of the equestrian disciplines that took the longest to regularize the protection standards to guarantee the well-being of the players, as a consequence there were countless accidents where several even claimed the lives of several polo players.
In search of unifying the parameters of care at an international level, since 2018 all polo players in the United Kingdom and those belonging to polo associations internationally affiliated to the HPA, must wear helmets certified by this governing body. There are a total of 28 countries around the world that share this same regulation, remember that to play in a tournament endorsed by the HPA you must use implements that meet the parameters that the organization stipulates.
At Krono Polo we have taken the goal of taking care of the health of polo players very seriously and that is why they have decided to experiment with technology implemented in F1, using materials such as carbon fiber and a honeycomb design that absorbs great impacts. and dispels them before reaching the head of the polo player. All Krono cacos are PAS 015: 2011 certified. Among its most outstanding designs are: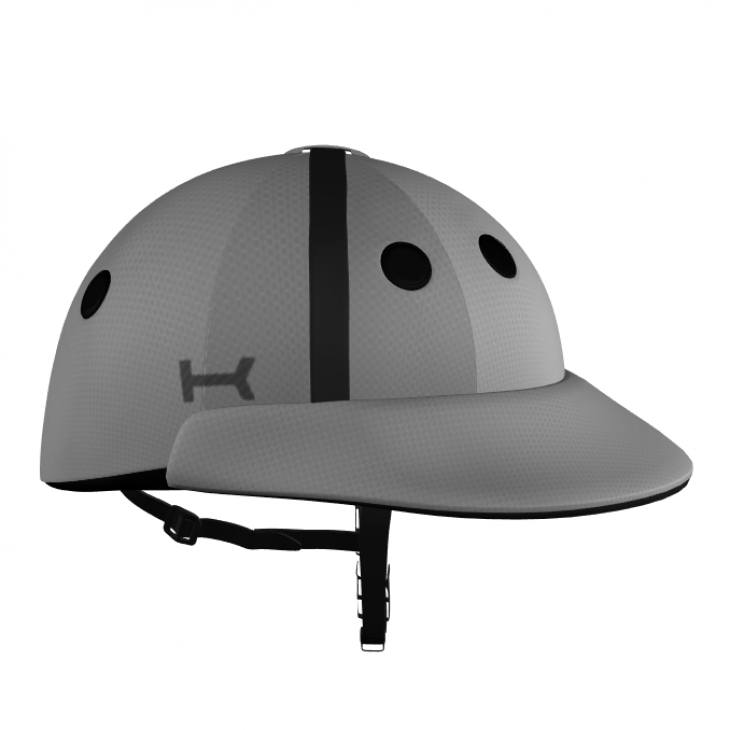 This helmet is the same one used by Jeta Castagnola. Handcrafted in the UK and customized in a medium gray colorway popularized by the young polo star. It features a rear adjuster that maximizes the degree of fit and a magnetic buckle for comfort, an international first that demonstrates the level of innovation employed by Krono Polo.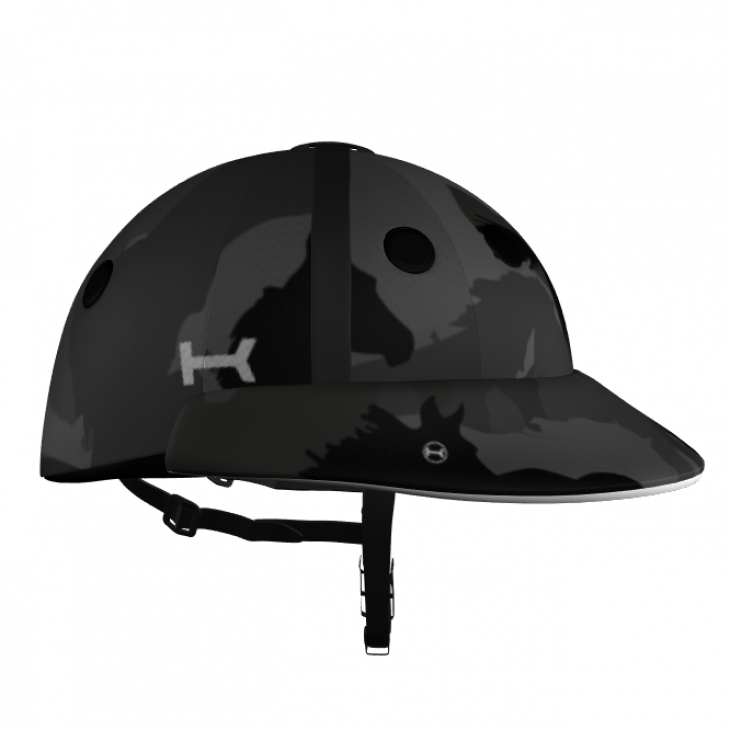 A safe helmet does not have to be boring, this is how Krono Polo has decided to enable different customization options and maintain its own designs that house different techniques such as: printing, sublimation, embroidery and painting. This authentic helmet allows you to differentiate yourself from other players and it will be easy to leave your mark on the field of play. It is PAS 015: 2011 certified, with a three-point magnetic buckle and rear adjuster for added comfort. It is currently considered one of the most comfortable and safe on the market; You can also choose between an English or Argentine visor.Sí creíamos que la vanidad era asunto de otras disciplinas, tenemos que decir que en polo también se le da prioridad al aspecto físico por encima de la protección.
Remember that polo helmets must be changed every four years as a rule or after having suffered a blow that could alter the resistance composition of the helmet. To know the different references of polo helmets that Krono Polo has available for you, go to www.kronopolo.com or click here.