As known, everything in fashion is cyclic. Sooner or later, things make a comeback. We are glad that some trends make it but we can't same the same about others. Camouflage is in a grey zone: well used can give a rocker or casual touch, but if you wear it wrong you could end up looking as an unstyled hunter.
Military-style garments began being a memory from the 90s, a time marked by punk, rock and an underground vibe difficult to forget. The army aesthetic and safari inspiration became wears that are going to be seen everywhere in the coming Autumn 2021 and that, due their versatility, can be part of easy looks with a trendy touch. Where is the key? To mix and match with simpler garments (as basic tees, trainers or a blazer with an elegant silhouette) to create the perfect balance. The result: the ultimate look for this season.
This print, that some people love and others prefer to avoid, is powerfully back and it's a matter of time for it to pop up everywhere. Yes! It's now available on your polo garments. This is why, without further ado, here we show you how you can wear the camouflage: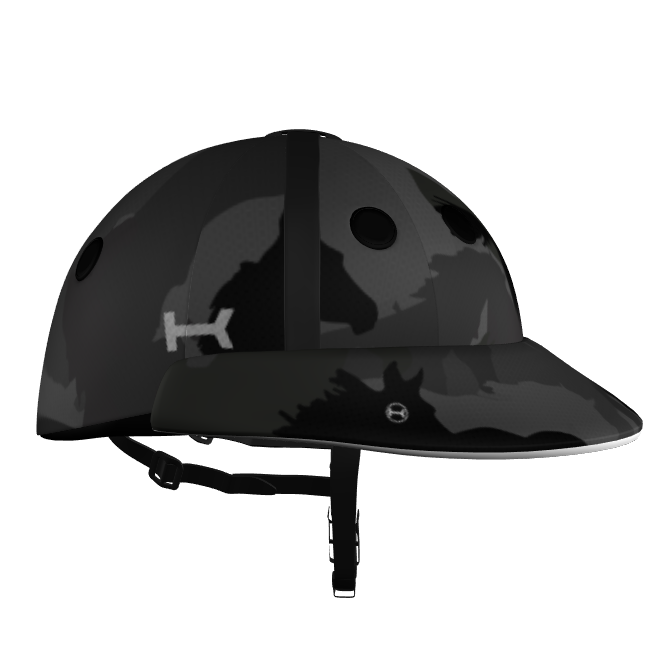 This helmet astonishes for its clever print, which not only limits to trending camouflage but also recreates a military effect by means of horse silhouettes, which by the way, looks very cool and original. This helmet will be for sure the favourite of the season in the polo world.
Speaking of this helmet, it is good to remark that it is one of the most comfortable and lightest of the market. Style, fit, functionality and safety are essential features at every Krono Polo collection. That's the reason why this camouflaged helmet has two carbon shells to ensure greater impact resistance and the world's first aluminium honeycomb "crumple zone".
This fully encapsulated polo helmet uses maximum coverage to keep you safe and protected while riding.
This polo helmet features Softshell material, a soft, breathable fabric that regulates temperature at all times.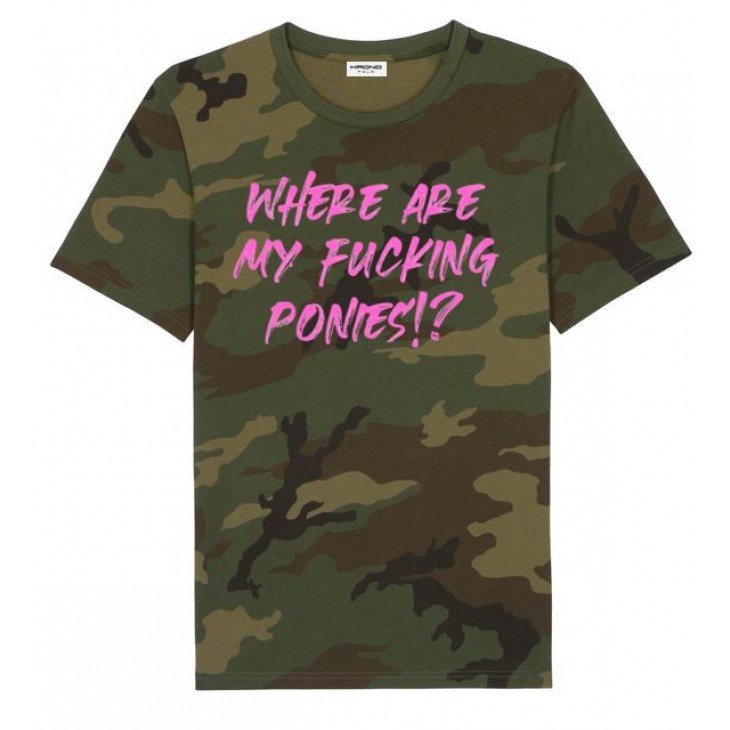 This t-shirt is not only made in a classic military green print, but also has a great combination with a quote that everybody who loves polo has said once. Its versatile, cool and youthful design make it perfect to be worn at all times, with stone washed jeans, chinos or shorts. They are ideal for a morning coffee, a pizza meeting with friends, visiting the polo club or going to the office on a Saturday.
It is made in a high-quality vegan cotton, combed and spun in rings, which makes it a t-shirt that keeps its properties after each use. It also features a side seam construction that maintains the integrity and structure wash after wash.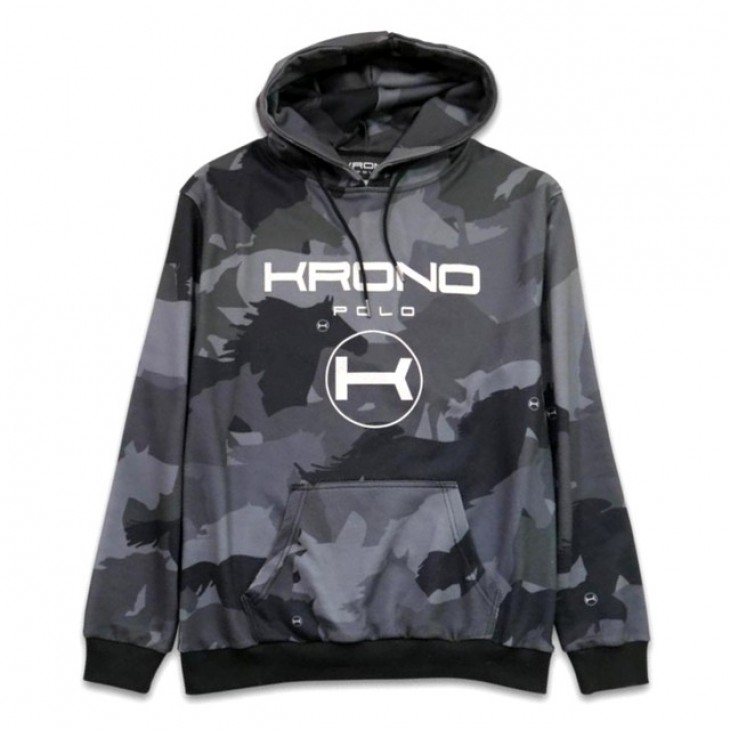 With autumn, temperatures begin to fall and this hoodie turns out to be an essential of the season. Following the line of the mentioned polo helmet, this hoodie features the same distinctive camouflage of the Krono brand, which has already been a bestseller.
Picture yourself in this hoodie on a cold autumn morning at home or to stay on bed on a chilly winter day. This unisex edition can be with you day or night providing an informal and casual look. A garment with great personality, yet stylish and sophisticated.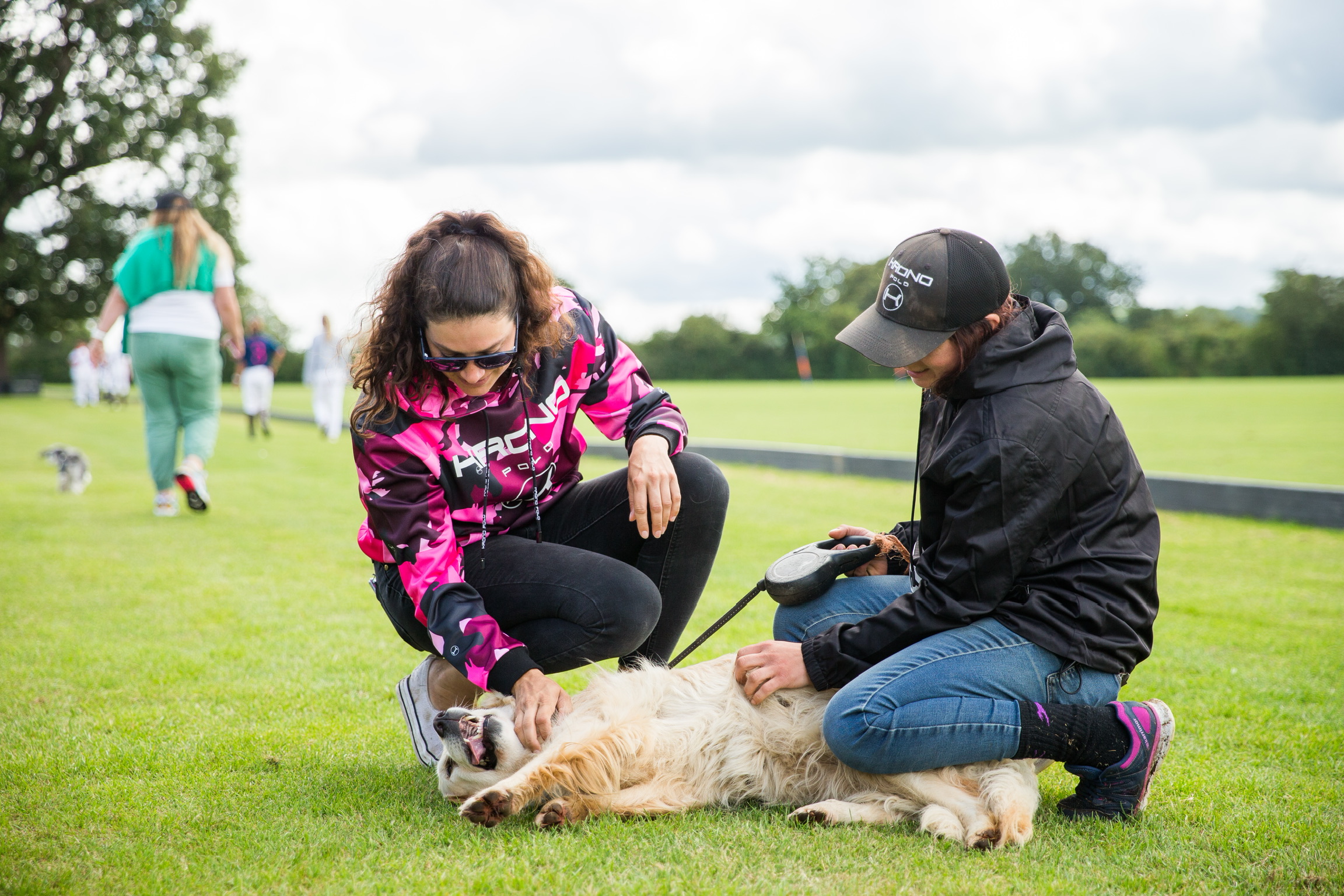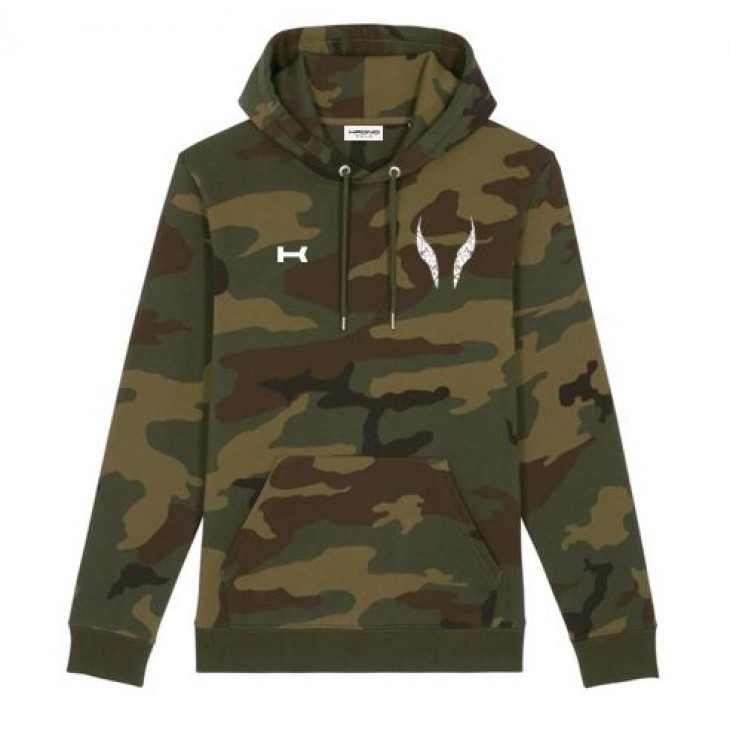 The recent Krono Polo x La Natividad collection, is a blend of style, good taste and passion for polo. La Natividad is one of the heavyweights of polo, so wearing a hoodie from this collection, updated with the Krono distinctive K, will make you look original and authentic.
This hoodie is perfect showing off in front of your polo fans friends, during chukka and horse-riding evenings, at a family barbecue or just a night out with friends during the week. Ideal for wearing with a light colour t-shirt and some light or dark jeans, where the camouflage can be the star.

Camouflage is a trend that is strongly rooted and mostly loved by everyone. The most important thing is to know how to mix it and, when you wear it, you have the best attitude. Get ready for autumn and winter from now and don't be late. Remember that Krono has international shipping, getting to your doorstep in a short time. However, have in mind that custom polo helmets should be ordered 30 days in advance in order for us to be able to manufacture them according to your preferences.
Visit us at www.kronopolo.com and discover not only this collection, but also everything that Krono Polo has for you.