We all love the store behind polo trousers, not only an item that has history, but also, looks good in men and women, it can be that they were originally thought to be used only when being on the horse, but let's not fool ourselves, Krono Polo trousers look good even when using them outside the polo club.
Krono launched some time ago a special line of trousers to practice polo, available in black, with the same characteristics in the technology of material as the white, which are designed appropriately for sport events which for tradition are used in this light colour.
Recommended: "Why do polo players wear white trousers?"
These white trousers have been successful in between all polo lovers, however, recently they were only recently just available for men. Now, thank you to the answer collected by buyers, we have launched the feminine version of the polo trousers for practice, which are tailored also in black, but with fuchsia details giving them a feminine sober and delicate touch. This consideration, also taking into account the perfect details the sizes on the body of a women, this reason as to why they are available in sizes from 28 to 38.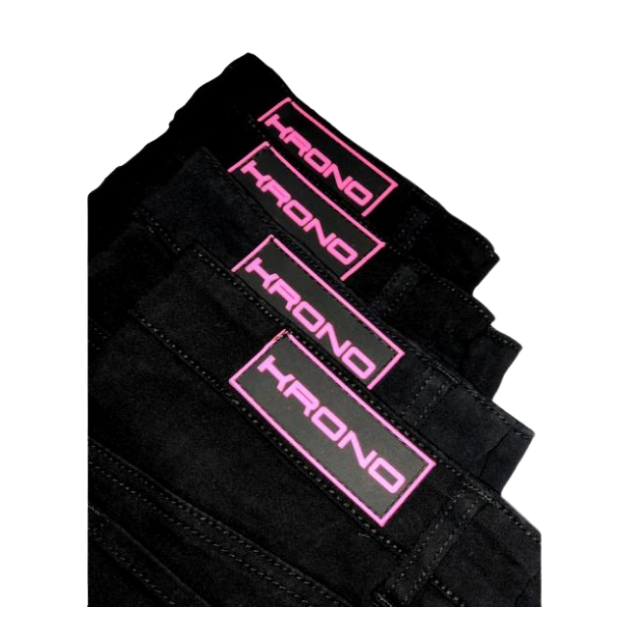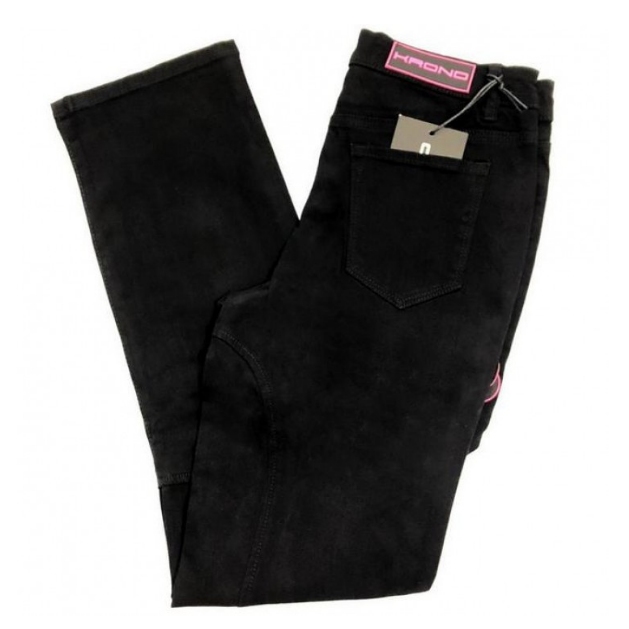 For the readers that are just arriving at our blog, we want to tell you about the quality that these Krono Polo, polo practice trouser have. These trousers have a great inner panel which function is to protect us from the friction between our leg and the saddle. On the other side the Krono Polo trousers are elaborated with a material known as cotton of sarga, which is resistant, soft and durable, giving you the confidence that your trousers wont tear easily.
Practice polo trousers are thought for that, to be used when practicing and for the day to day in the stables, in the polo club, or simple to play a friendly match with your team to practice your techniques on the horse or to have your first polo class.
We announce with great pride that we are launching are feminine edition of the trousers to practice polo, because we are excited to see how a sport that was traditionally being played by men, is now day to day being flooded by more and more women which are giving way to this beautiful discipline, and delight us with a game that is fun to watch and easy to enjoy.
We must highlight that it is not the only article thought for women, the brand has elbow pads, gloves, polo helmets and uniform shirts which can be personalized with a feminine style and design, additionally the polo elbow pads are available in stock in different colours, some of them those with which women may feel more identified with.
Polo trousers are an ideal gift specially for the Christmas season which is on its way, take the advantage and write them down on your wish list and start the next year with all the elements needed for the polo players that's in you.
Written by: Santiago B. Posada
Translated by: Mayra Alejandra V. Ramos