Creating a unique item can be complicated by the sea of clothing items, accessories and objects that are on the market on a daily basis. Now, creating a piece that is not only unique but also timeless, is a task that requires a lot of effort and all the creativity possible, and yet, even this does not determine if what we have created will cross the line that only those items that become indispensable regardless of the era in which they are found.
For Camila Mejía, founder and creative director of @kronopolo, the polo belt is a "timeless accessory that is always present in the wardrobe". That's why she suggests "letting it be the protagonist", as this accessory "is made to stand out".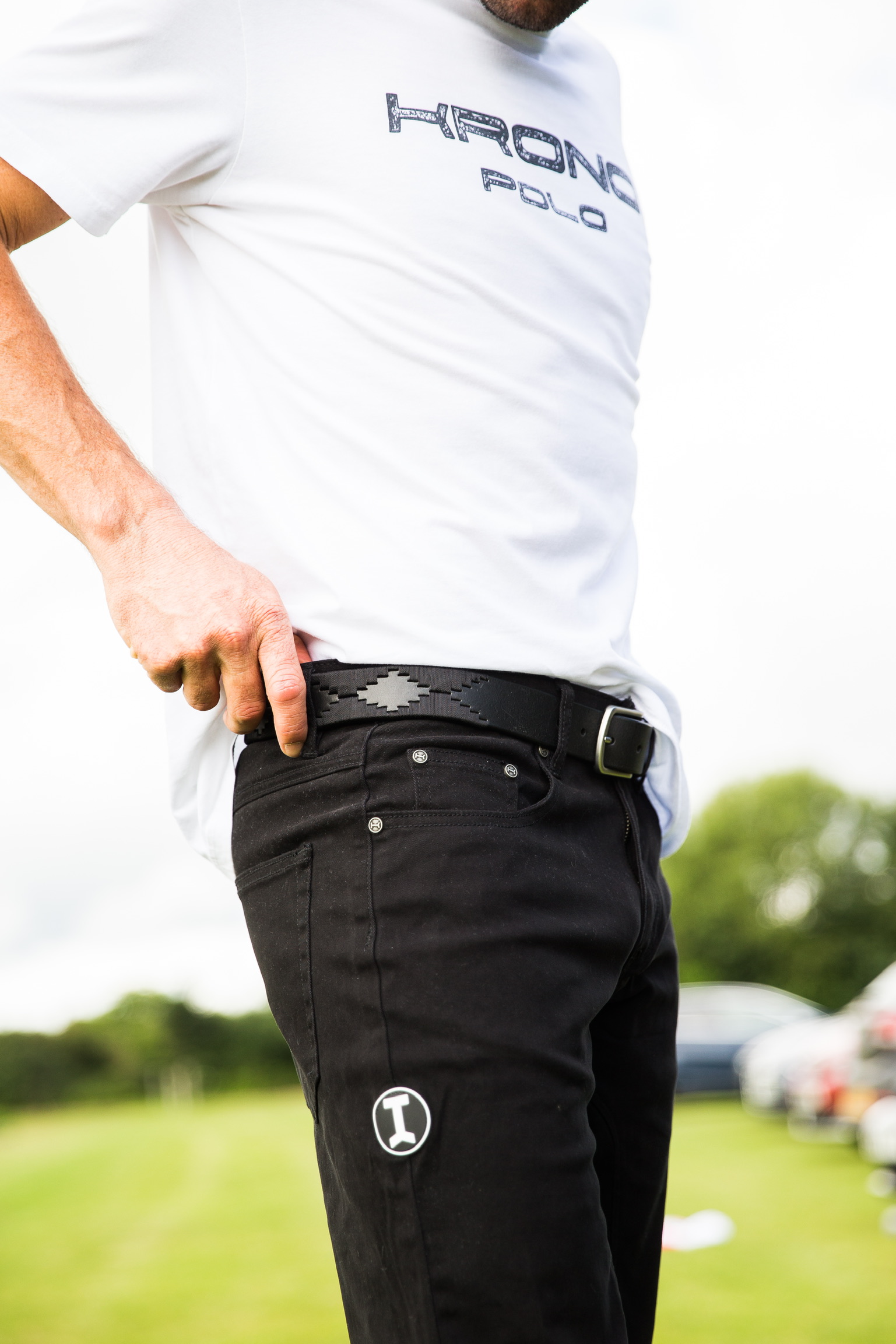 When creating her designs, Camila is inspired by "polo, the postcards left by polo clubs and their connection with South American nature". Her belts, which are sold under the Krono Belts brand - an extension of her Krono Polo brand - are characterised by large appliqués representing the great Andean mountain range and the gaucho culture, which "contains the DNA of the polo lifestyle culture".
Polo belts originate from Argentina, and since their creation, they have become increasingly popular not only in that southern region, but also in England and parts of Europe, where their design and elegance are valued. It is true that many brands nowadays produce this type of polo belts, the key is to value the materials used and their manufacturing process. Krono Belts, for example, uses the best quality Argentinian leather, the fine grain proves the fineness of the leather and its unmistakable aroma enamours those who appreciate the art of leather goods. The threads in which the different patterns and figures are created are enclosed, which extends the life of the belt by preserving the colours for many years and allowing them to wear slowly. Finally, the belts are handmade by people who have dedicated their whole lives to this craft, and weaving a single belt pattern can take between three to four hours. You can imagine the titanic task of creating a complete belt.
Although much time has passed since the first polo belt was created, the contribution of this accessory is still valued and desired, this is because even being such a simple piece it can become the protagonist of an outfit because of its beauty, a unique element that tells a story and materials that do honour to everything else. The polo belt is and remains a must-have not only for those who love polo but also for those who value having unique items in their wardrobe and seek the ease of clothing items that can be worn at all times. That's a polo belt, an accessory that you don't have to think too much about how you're going to wear it but simply indulge yourself in wearing it whenever you can.
Visit www.kronobelts.com and get yours.